To grab your massively discounted ticket to the one day Predatory Behaviour Seminar.
CLICK HERE. Secure your place.
Teach Your Clients To Deal With Their Dog's Predatory Behaviour
One day seminar Friday 24th November 2023
Predatory behaviour not only puts your clients and their dogs at risk, but it also puts prey and sometimes other dogs at risk, as well.
Looking to the science helps with understanding the behaviour and why desensitisation and reducing stress don't work.
With proper knowledge, we can teach our clients to de-escalate dangerous situations without fallout.
They can learn to have relaxed, happy walks with their dog.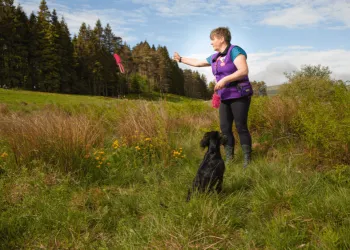 I'm sorry, my CPD for dog pros is not available right now.
BUT - You can sign up with your email and hear as soon as I have something that will help you.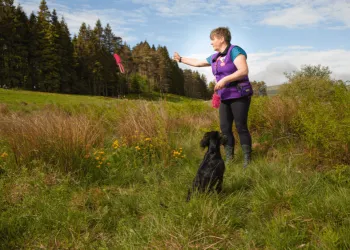 Meet the Presenter: Tracey McLennan
Hi - I'm Tracey McLennan. So that you can be sure that you will get high quality learning in this webinar, let me give you some information about me.
I'm a dog trainer who focuses on working with people who have predatory dogs.
I am the author of the book Canine Aggression: Rehabilitating an aggressive dog with kindness and compassion . I have a BSc(hons) in canine behaviour and training and a master's degree in applied animal behaviour and training.
I am a researcher in the field of predatory behaviour and have both original research and a comprehensive review of the predatory behaviour literature published in a peer reviewed journal.
The source of my best learning and experience has come from living with predatory dogs and walking them in open areas for over 20 years.
This one-day, online seminar has been designed to teach you the latest science on dog predatory behaviour so you can make your clients' lives happy.
This seminar is perfect for trainers and behaviourists as well as anybody with an interest in the science of dog behaviour.
Come along and learn about:
For domestic dogs, what predatory behaviour is all about




Predatory drift




Predation on other dogs




The science around resolving problems caused by predatory behaviour




What's going on in the dog training industry




How common predatory behaviour is




How to make life safer and happier for your clients – and their dogs
There will be recorded online lectures, video footage and live discussion / Q&A sessions. The seminar content will be available to all participants for life so even if you can't attend live, you can access it later.
The seminar will take place by zoom on Friday the 24th of November 2023 from 10am – 5pm UK Time.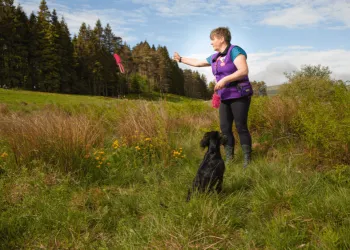 I'm sorry, my CPD for dog pros is not available right now.
BUT - You can sign up with your email and hear as soon as I have something that will help you.
Legal Disclaimer: I would love to promise you the same results as I got from this training. I would also love to promise you how long it will take. I simply can't give any guarantees. Success in dog training depends on a range of factors including but not limited to: your own efforts, your skill at implementing the training suggested, the time you spend on training, as well as your dog's prior experiences, health, and temperament. You remain responsible for your dog's behaviour.